enjoyable staying since 2022
Welcome to Ekant Homestay, where we aim to offer an unparalleled experience that combines the comforts of home with the luxuries of a hotel. With personalized service, a cozy ambiance, and thoughtful amenities, we strive to make your stay truly exceptional.
At Ekant Homestay, we go above and beyond to ensure that you have the best experience possible. From comfortable accommodations to exceptional service and convenient amenities, we aim to create memorable moments and make your stay truly special.
At Homestay, we strive to provide the best experience for our guests. With our range of offerings and exceptional service, we aim to create a memorable stay that exceeds your expectations.
At our homestay, we take pride in providing a personalized and authentic experience that makes you feel like a cherished guest in our home. We invite you to join us and create beautiful memories that will last a lifetime.
Comfort, serenity and natural environment are perfectly combined here, because we care about your well-being.
At our Homestay, we go above and beyond to ensure that you have the best experience possible. From comfortable accommodations to exceptional service and convenient amenities, we aim to create memorable moments and make your stay truly special. We look forward to welcoming you and providing you with an exceptional hospitality experience.
Our homestay prioritizes cleanliness to provide a fresh experience for guests. This includes regular housekeeping, changing bed linens, vacuuming, and sanitizing surfaces.
Kumaoni food refers to the cuisine of the Kumaon region, which is a part of the Indian state of Uttarakhand. The Kumaoni cuisine is known for its simplicity, nutritious ingredients, and unique flavors.
One of the basic philosophy for any kind of holiday and pleasure is quality – every thing must be set for your comfort, satisfaction and memorable experience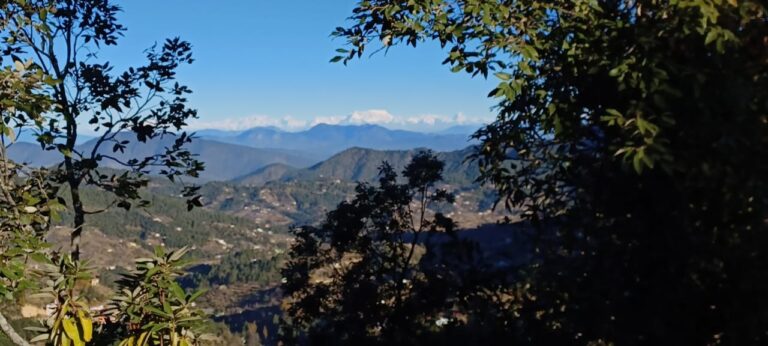 Your Satisfaction Is Our Top Priority
At Ekant HomeStay, your satisfaction is our top priority. We are committed to providing you with an exceptional experience from the moment you arrive until the time you check out. Here's how we ensure your satisfaction:
At our HomeStay, your satisfaction is not just a goal; it's a promise. We are dedicated to providing you with a memorable and enjoyable stay, and we look forward to exceeding your expectations at every turn. Your happiness is what motivates us, and we will do everything we can to ensure you have a wonderful and fulfilling experience with us.
Our dedicated team of staff is here to welcome you with genuine warmth and hospitality. We strive to create a friendly and inviting atmosphere, making you feel comfortable and valued throughout your stay. Whether you have questions, requests, or need recommendations, our team is always ready to assist you with a smile.
We believe that it's the little things that make a big difference. Our attention to detail is evident in every aspect of our hotel, from meticulously cleaned rooms to carefully curated amenities. We pay close attention to your preferences and needs, ensuring that every aspect of your stay is tailored to your liking.
Our rooms are designed to provide you with the utmost comfort and relaxation. We have carefully selected premium bedding, quality furnishings, and modern amenities to ensure a comfortable stay. From spacious layouts to thoughtful touches, we strive to create a home-away-from-home ambiance.
Prompt and Efficient Service
We understand the importance of prompt service. Whether you require room service, assistance with luggage, or information about the local area, our staff is committed to providing efficient service. We aim to address your needs promptly, ensuring that you have a seamless and hassle-free experience.
We recognize that each guest is unique and has different preferences. That's why we offer personalized experiences tailored to your individual needs. Whether it's arranging a special celebration, recommending local attractions, or accommodating specific dietary requirements, we take pride in going the extra mile to make your stay exceptional.
We constantly strive to improve and enhance our services to meet and exceed your expectations. We value your feedback and take it into careful consideration as we continually evaluate and refine our offerings. Your satisfaction is what drives us to consistently deliver an exceptional guest experience.
With Us You Can Get Closer To Nature With Friends Or Family
Kumaoni Local food refers to the cuisine that is characteristic of a particular region, city, or country. It reflects the unique flavors, ingredients, and culinary traditions of the local culture.
All that matters to us, is that our guests feel comfortable in our bar. We want them to enjoy their food, drinks and their conversations, and are happy to invite everybody to relax in our comfy lounge sofas and to end the evening with a special signature drinks.
We specialize in arranging business-events. We can help you to dive into your work without a care. Your meeting should be successful, no matter what you aim for.
Some nature locations are known for their unique wildlife and biodiversity. If you have an interest in observing or learning about local flora and fauna, look for hotels that offer guided tours or have partnerships with local conservation organizations.
On this most special of all days, may you be blessed in countless ways – our birthday organisation will help you to make your wedding being beautiful and stress free. With faith and love and lots of hope, and all the things which help you cope! Our magnificent venue is also very much fit for hosting any kind of Birthday celebrations and events
Take only memories, leave only footprints.
"Nature is not a place to visit, it is home."
Our HomeStay located in a natural setting or amidst beautiful surroundings offer a tranquil and refreshing experience for guests. Here are some aspects to consider when looking for a Homestay in a natural location.
We Have 25% Discount For Guest At Our Home Stay